WHERE TO SHIP:
In the US:
US Post Office Two Day Priority Mail (Use the Medium Box) with $500 Insurance. Shipping is $12.65 and Insurance is $8.00.
Ship To: UATV-TECH 1223 Doris Lane Unit 102, Corona CA 92882
For Canadian & world wide shipping costs send E-Mail request to uatvtech@aol.com with item description, full mail or ship to address with all postal codes etc.


WHAT TO SEND:
Once you have your clutch dis-assembled, these are the parts that you will need to carefully package up and send out for modification.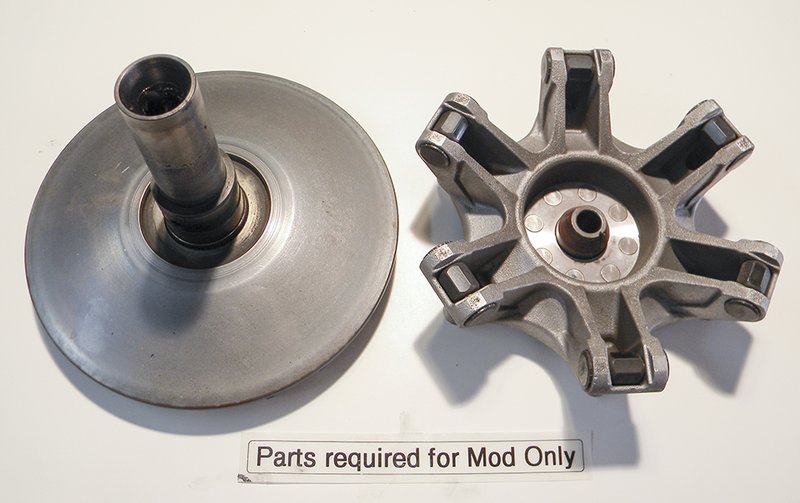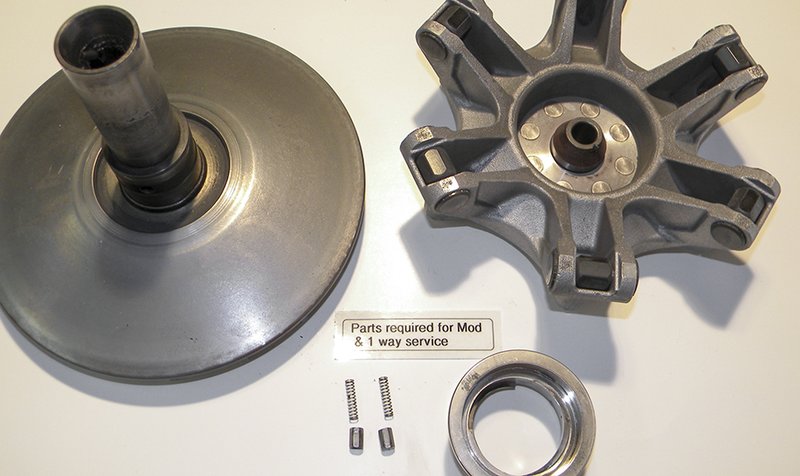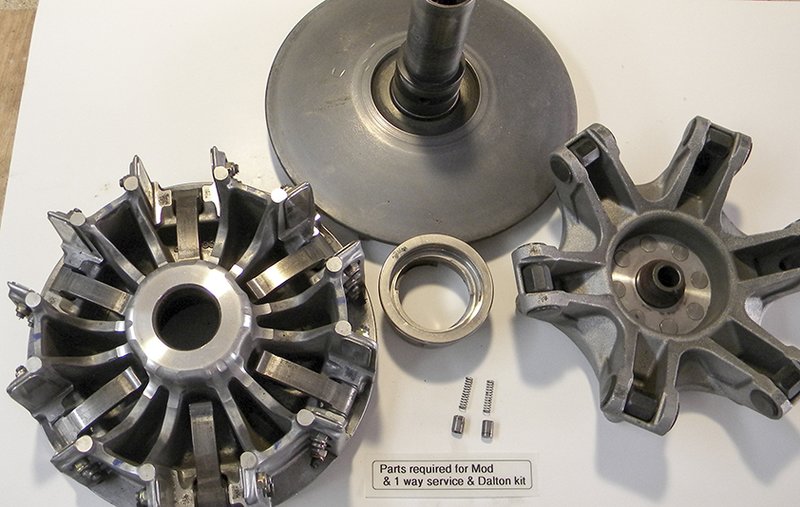 How to Package it:
The box is Medium two day priority mail. (For US Shipments)
The black lines on the box in the photo indicate Three (3) strips of 2" wide shipping tape, (clear) this is done on both bottom & top side of the Box. (Shipping In Canada, you can use any color of tape)
Inside use a foam layer on the bottom of the box, cardboard also works just as well.
Wrap the Gov cup in foam material or bubble wrap and set it in against the shaft on the inner sheave.
If shipping the one-way bearing and it's springs and cups, put those in a separate Zip-Lock and tape to shaft so they do not get lost should box be damaged.
Fill in voids with news print or other foam peanuts any thing to fill in voids.
Ship It !

Please note, when we do a one-way service, it is returned plug & play, all done and installed on the shaft. We use a zip tie to keep it in place so you can install without any difficulties. Remember to take the Zip-tie off once the inner has been installed.
When shipping with a one-way service option you can send it to us the same way, do not remove the one way collar simply put a zip tie on the shaft to keep it from coming apart in shipping.